Disaster Cleaning Services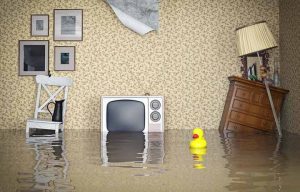 We remember the aftermath of Hurricane Katrina, and have recently witnessed the devastation of Hurricanes Harvey and Irma. When disaster strikes, recovery begins with the clean up process after the flood waters have receded. These flood waters carry a host of contaminants that linger behind after the water is gone. Pollutants are eradicated through our sophisticated cleaning processes, making your home safe and livable again after the reconstruction is completed. As technologies improve for disaster cleaning, our certified technicians are trained to use these state-of-the-art technologies. We follow the national industry standards for all forms of disaster restoration, including water, fire, and mold damage.
Where there is mold..
Where there is mold, remediation is the process to remove and retard the future growth of mold. Water and dampness must first be removed. Failure to remove all dampness will spur the growth of mold. Debris, flooded appliances, destroyed electronics, carpeting, drywall, and other trash has to be cleared from the house as well. Once the water and moisture has been dried thoroughly, the source of the water has been eliminated, and remediation has been performed, then the next sequence of events is reconstruction. The air quality in your home depends upon remediation being done properly. Those suffering from asthma and other respiratory illnesses will have tremendous difficulties if remediation procedures are not performed to exacting standards. We have an extensive inventory of equipment and the expertise to undertake any measure of disaster cleaning and restoration that will exceed your expectations.
Call Clean Pro Cleaning & Restoration Today!
Because time is of the essence, we have offered 24/7 emergency disaster cleaning and restoration services since 1997. By responding swiftly, we can better mitigate the spreading of mold, which proliferates in our subtropical climate. For further information about Clean Pro's disaster cleaning and restoration services, call us on the Southshore at (504) 443-0009; on the Northshore at (985) 674-7778; on the Westbank at (504) 394-1116; in Baton Rouge at (225) 389-0202; or toll-free at (800) 377-9597. Email your inquiries at service@cleanprocarpet.com. Follow us on social media!