What you need to know to get the most out of your investment
There is nothing like new carpet.
It smells new, feels soft and fluffy, looks beautiful and makes a perfect statement about your style and taste. Compared to other floor coverings, carpet is relatively inexpensive to buy and install. Still, your carpet represents a sizable investment in your home or business.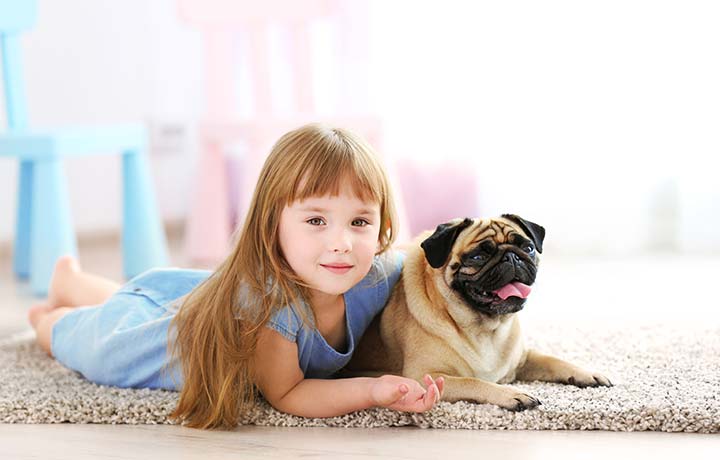 In order to get the most out of your carpet, you need a total carpet care program. A total carpet care program is a "retailer-to-recycling" approach to carpet care. To be effective, the program should include proper selection, professional installation, daily soil control, interim maintenance, scheduled restorative cleaning and the application of an appropriate carpet protector. The following tips can help you develop a simple carpet care program.
Carpet selection and professional installation–It may be "too late" for the carpet you already have, but carpet selection is an important part of making sure your carpets perform as expected. Some fibers are more resilient than others. Certain colors look cleaner longer because they hide soils better. Pile height, face weight or density and carpet construction all play a factor in how well your carpet will hold up. In a future issue, we will do an entire article on carpet selection and proper installation. For now, let's focus on the carpet you already have.
Soil control:
Prevent soils from getting on the carpet by using walk-off mats and keeping walkways and hard floors clean. If you remove your shoes when entering and wear clean house shoes, you will stop much of the soil from ever entering the home.
The most damaging soils are dry, gritty particulate soils that abrade and dull the surfaces of carpet fibers. This leads to an overall loss of luster in the high traffic areas. Regular use of a well-maintained vacuum cleaner is the single most important part of a total carpet care program. Remember to change vacuum cleaner bags when they are about half full.
Prompt attention to spots and spills is also highly important. Spots can eventually become permanent stains if allowed to age and oxidize on the carpet. It is best to attend to food and drink spills immediately. We will cover simple spot and spill removal techniques in a future article.
Interim maintenance:
Some areas simply require more attention than others. The main entry of the home and the high traffic areas in the family room or just outside the kitchen tend to collect the greatest amount of soils. In most cases, it makes sense to clean these traffic areas between regularly scheduled cleanings. Maintenance cleaning usually goes quickly, dries fast and involves little or no furniture moving, so it is far less disruptive to your daily routine.
Scheduled professional cleaning: There comes a time when your carpet requires deep, restorative cleaning. This should be done before soil becomes visibly noticeable. By the time you see soil buildup, damage is already being done to the fibers. How often you need professional deep cleaning depends on several contributing factors including the number of occupants, presence of pets, vacuuming frequency, lifestyle and other considerations.
Protector application:
Virtually every carpet manufactured in America comes with a factory–applied protector. Over time, this protector wears off and your carpet loses its ability to resist common household spots, spills and stains. It is important that this protective finish be reapplied after every professional cleaning. Your carpets will stay beautiful and last years longer.
Call Clean Pro Cleaning & Restoration for more information on making your carpet last longer or to schedule your next carpet cleaning.
We are happy to help!