Is Carpet The Right Choice For Your Family?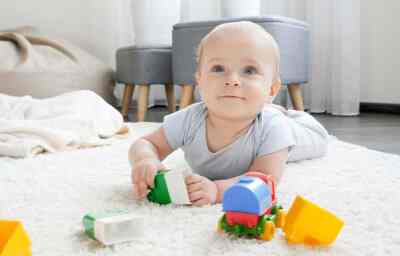 Carpet is one of the most controversial flooring types on the market today. The belief that carpet can be bad for your health has had more than its share of negative publicity over the past few years. However, like much of the information on the internet is not only untrue, but totally unsubstantiated by facts.
Carpet can actually make a home a healthier place to live, keeping fine dust and other particulates out of the air supply. On smooth floors, these particles are always being recirculated into the air as your HVAC system cycles on, or even as you walk by. A carpet will trap them and keep them low until you vacuum and pull them away. And, if you select natural fibers like wool, and pay attention to both carpet, pad, and installation, you can have one of the most – eco-friendly flooring choices around.
Here are the facts:
Carpet can lower the accumulation of dust within your home. And, for people with respiratory problems, fine dust is a real problem. The more dust inhaled over time, the more it triggers irritation and causes breathing problems. The fact that carpet traps fine dust and virtually holds it down close to the ground means there is less likelihood it will be up in the air we are breathing.
There are many previous studies that proved homes that have carpeting in their bedrooms have a lower incidence of having a family member with asthma symptoms.
Have you ever sat in a home and watched dust and pet hair blow around every time the air conditioner or heat turns on? If you can see that, imagine what's happening to fine dust particles that are microscopic or hard to see. All of
that is going into the air supply, and will ultimately be inhaled. Carpet fibers trap all of this, and keep these particles down near the floor.
Research has shown that well-maintained carpet can reduce airborne allergens, contributing to healthier indoor air quality. Of course, some carpets do this better than others. That's where quality comes into play. Spend the time finding
the best carpet for your situation.
Misperceptions of Mold and VOCs.
hen carpet is kept clean and dry, mold simply cannot grow on its synthetic fibers. Additionally, carpet is one of the lowest emitters of VOCs among various flooring choices and interior finishes. The Carpet and Rug Institute identifies
carpet, adhesive, and cushion products that meet or exceed government indoor air quality regulations and represent the lowest emitting products on the market.
You also should be aware that VOCs can be in any type of flooring. Pay close attention to the manufacturing process. Ask questions about installation, and only select products that are carefully analyzed to lower VOCs.
Carpet can increase safety too.
Carpet provides safety protection for the whole family, including toddlers, older individuals, and pets. Carpet cushions our footsteps, reduces the likelihood of slips and falls, and minimizes injuries when falls do occur.
Carpet has also been known to help reduce stress. There's just something about squishing your toes into soft fibers, something that makes you relax and say: ah.
Carpet helps to absorb these sounds, making it easier to work, learn, and sleep. Big screen TVs, speaker phones, computers, and sound systems make our homes noisy places. Adding a cushion pad beneath your carpet reduces noise even further. Carpet also works as a sound barrier between floors by helping to block sound transmission to rooms below. Carpet on stairs dampens the sound of foot traffic.
Be aware that Carpet is a Sustainable Choice.
The carpet industry is committed to minimizing carpet's impact on the environment. When carpet reaches the end of its long life, it is reused to make new carpet or is recycled into a variety of products including roofing shingles, railroad ties, and automotive parts. Today's carpets are environmentally friendly, engineered to resist staining and fading, and withstand even heavy foot traffic.
So, if you have reconsidered or already have carpet in your home and are looking for a professional that will help you maintain and get extended life from your carpet, we can help. For more answers to any of your questions, more information, or to schedule your next cleaning service, call Clean Pro Cleaning & Restoration. We are always happy to serve you!

For further information about carpet, floor and rug cleaning as well as restoration services, call Clean Pro Cleaning & Restoration on the Southshore at (504) 443-0009; on the Northshore at (985) 674-7778; on the Westbank at (504) 394-1116; in Baton Rouge at (225) 389-0202; or toll-free at (800) 377-9597. Email inquiries to service@cleanprocarpet.com.
Follow us on social media!