How to Clean Out a Dryer Vent in a Few Simple Steps
Did you know that dirty dryer vents are the leading cause of domestic dryer fires, according to the US Fire Administration? Dryer Vents should be cleaned at least once a year. It is possible to tackle the home improvement job yourself if you have a few hours, but if you would rather outsource it, just call Clean Pro Cleaning & Restoration. If you are ready to clean your dirty dryer vents yourself, check out our tips.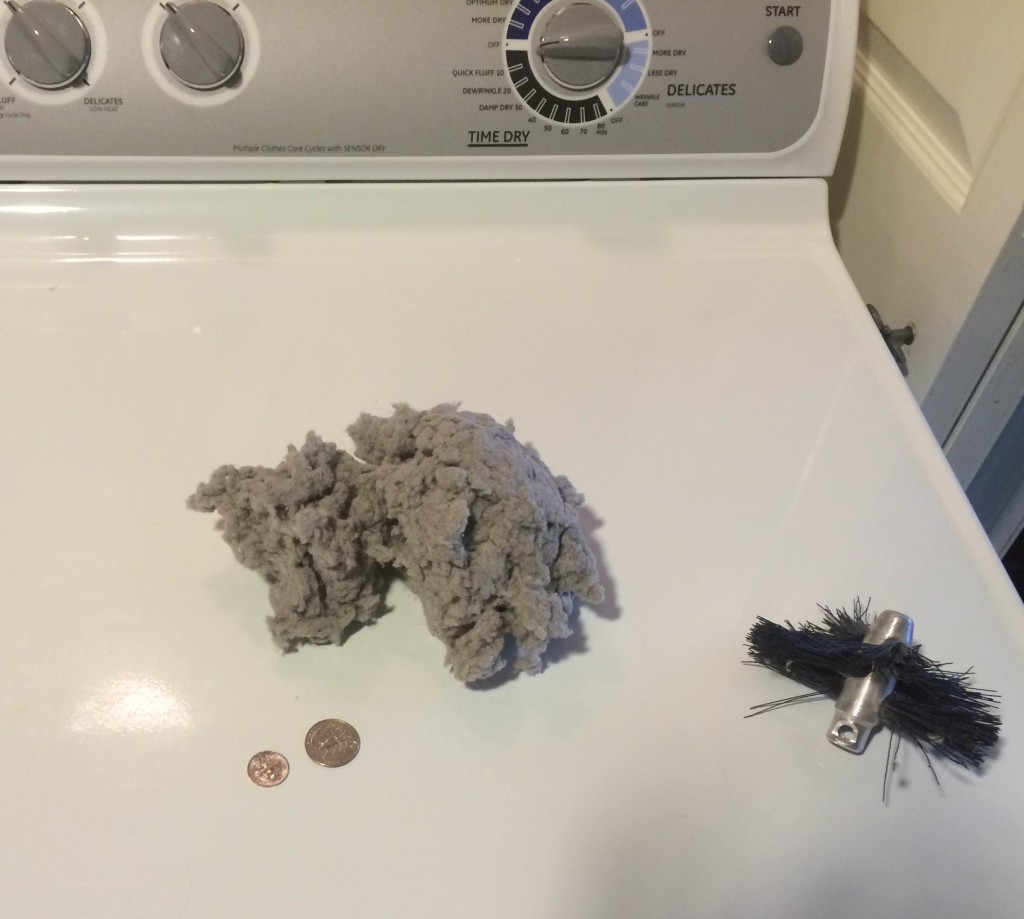 Tools – You will need some tools to actually complete the dryer vent cleaning job. You will need a vacuum with hose attachment, electrical or duct tape, broom and dustpan, dryer duct cleaning kit and a power drill.
Disconnect Duct – Begin by pulling the dryer away from the wall, unplug it and disconnect the duct. If it is a gas dryer, turn off the gas valve as well.
Vacuum – Using the hose attachment on your vacuum, suction all around the entrance of the vent and inside the dryer exhaust duct.
Dryer Duct Cleaning Kit – A dryer duct cleaning kit comes with flexible rods and help you reach up to 12 feet inside the duct. Use the rotating brush and your power drill to clean the duct even better. Push and pull back and forth slowly, eventually pulling the brush all the way out. As you go, debris, lint, and dirt will start spilling out of the dryer duct in front of you
Mess – At this point, it is important to clean up the mess inside with your broom and dustpan.
Inspect – Find the exterior vent outside. The vent can be near the roof so take your time in locating it. Ise the flexible rods and drill brushing to clean the exterior vent.
Finish Up – After everything is cleaned, it is time to put the dryer back together and reconnect the duct and turn the gas valve back on.
The best way to limit the amount of lent and debris in you dryer vents is to clean the lint trap. Make sure to remove any dryer lint from it every time you run the dryer while doing a load of laundry, especially if you use dryer sheets. This is critical. Not only will this help you maintain a clean dryer vent, but it will also keep the entire dryer running smoothly, improve your machine's drying time, and decrease the risk of house fires.

For further information about carpet, floor and rug cleaning as well as restoration services, call Clean Pro Cleaning & Restoration on the Southshore at (504) 443-0009; on the Northshore at (985) 674-7778; on the Westbank at (504) 394-1116; in Baton Rouge at (225) 389-0202; or toll-free at (800) 377-9597. Email inquiries to service@cleanprocarpet.com.
Follow us on social media!