Preparing for A Food Allergy Alert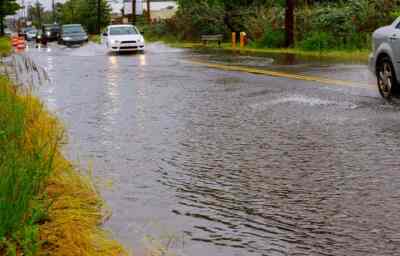 An emergency can happen at any moment, and every community in the U.S. must be ready to respond. A pandemic, tornadoes, severe storms, floods, wildfires, and earthquakes often strike with little or no warning. The costs—both economic and human—can be dear. It is important to think about lot of details when preparing for a food allergy alert.
Keep yourself and your loved ones safe by planning ahead.
Are you in a flash-flood prone area? Contact the local county planning department to find out if your home is located in a flash-flood-prone area or landslide-prone area.
Make a communication plan and a disaster plan for your family.
Plan and practice a flood evacuation route with your family. Ask an out-of-state relative or friend to be the "family contact" in case your family is separated during a flood. Make sure everyone in your family knows the name, address, and phone number of this contact person.
Stay informed. Learn about your community's emergency plans, warning signals, evacuation routes, and locations of emergency shelters.
Inform local authorities about any special needs, i.e., elderly or bedridden people, or anyone with a disability.
Get your home ready for a flood.
Be prepared to turn off electrical power when there is standing water, fallen power lines, or before you evacuate. Turn off gas and water supplies before you evacuate. Secure structurally unstable building materials.
Buy a fire extinguisher. Make sure your family knows where it is and how to use it.
Buy and install sump pumps with back-up power.
Have a licensed electrician raise electric components (switches, sockets, circuit breakers and wiring) at least 12" above your home's projected flood elevation.
For drains, toilets, and other sewer connections, install backflow valves or plugs to prevent floodwaters from entering.
Anchor fuel tanks which can contaminate your basement if torn free.
If you are under a flood watch or warning:
Gather the emergency supplies you previously stocked in your home and stay tuned to local radio or television station for updates.
Turn off all utilities at the main power switch and close the main gas valve if you are told to evacuate.
Have your immunization records handy in case of a puncture wound.
Store at least 1 gallon of water per day per person and pet. Store at least a 3-day supply.
Bring outdoor lawn furniture, grills and trash cans inside or tie them down securely.
Create an emergency supply kit.
Be sure to include the following supplies in your kit:
Food, flares, booster cables, maps, tools, a first aid kit, fire extinguisher, sleeping bags, etc., rubber boots, sturdy shoes, and waterproof gloves, insect repellent containing
DEET or Picaridin, screens, or long-sleeved and long-legged clothing for protection from mosquitoes.
Prepare a food and water supply.
Make sure you and your family have enough safe food and water (for drinking, cooking, bathing, etc.) available in the event of a flood.
Prepare to evacuate.
Never ignore an evacuation order. Even if you haven't been ordered to evacuate yet, be prepared when a flood watch is issued.
If you are ordered to evacuate:
Take only essential items with you. If you have time, turn off the gas, electricity, and water. Disconnect appliances. Follow the designated evacuation routes and expect heavy traffic. Do not attempt to drive or walk across creeks or flooded roads.
If you are NOT ordered to evacuate:
Monitor the radio or television for weather updates.
Prepare to evacuate to a shelter or to a neighbor's home if your home is damaged, or if you are instructed to do so by emergency personnel.
For more information or questions, call Clean Pro Cleaning & Restoration. We are always happy to help!

For further information about carpet, floor and rug cleaning as well as restoration services, call Clean Pro Cleaning & Restoration on the Southshore at (504) 443-0009; on the Northshore at (985) 674-7778; on the Westbank at (504) 394-1116; in Baton Rouge at (225) 389-0202; or toll-free at (800) 377-9597. Email inquiries to service@cleanprocarpet.com.
Follow us on social media!